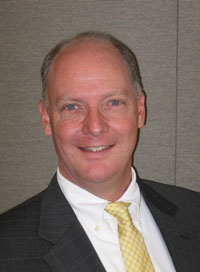 Steve's valuation experience spans over 30 years and hundreds of transactions around the world.  
Before joining Ironsides in 2023, Steve led RSM LLP's valuation practice in the west region from 2020 thru 2022.  
Prior to joining RSM LLP, Steve led the KPMG LLP's Economic & Valuation Services (EVS) practice from 2004 thru 2019. The EVS practice had 400 professionals across the west region specializing in valuation services, transfer pricing and economic consulting.
Between 1987 and 2003 Steve worked for a number of valuation practices including Marshall & Stevens (Vice President, Financial Consulting), KPMG LLP (Managing Director) and Arthur Andersen (Partner).
Professional and industry experience
Steve has over 30 years of experience providing valuation services engagements for both strategic and financial buyers, for financial and tax driven transactions.
A global perspective and extensive cross border experience have enabled Steve to effectively advise clients on valuation issues around the world.
Education, Licenses & Certifications
MBA, Southern Methodist University
BA, Economics, University of Southern California
CFA Charter holder
ASA Senior Designation
CEIV (AIPCA)